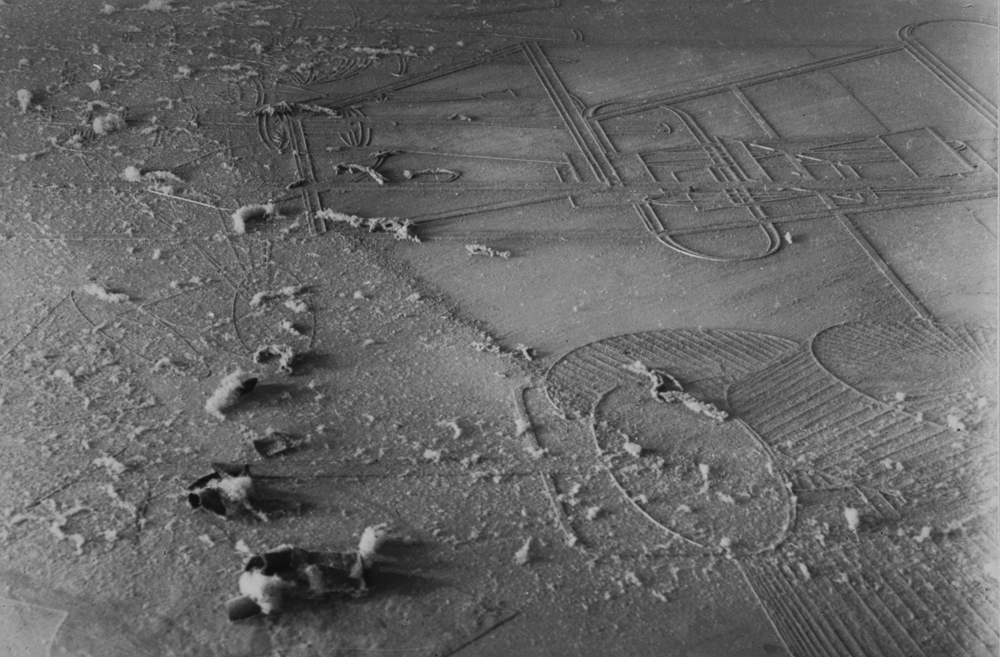 Man Ray and Marcel Duchamp, Dust Breeding, 1920, courtesy Galerie Françoise Paviot
A photograph is like something lying on the floor and accumulating dust, you know, where these clumps of dust get caught, and it steadily becomes a bigger ball. Eventually you can pull out strings. That's roughly how it is.
W.G. Sebald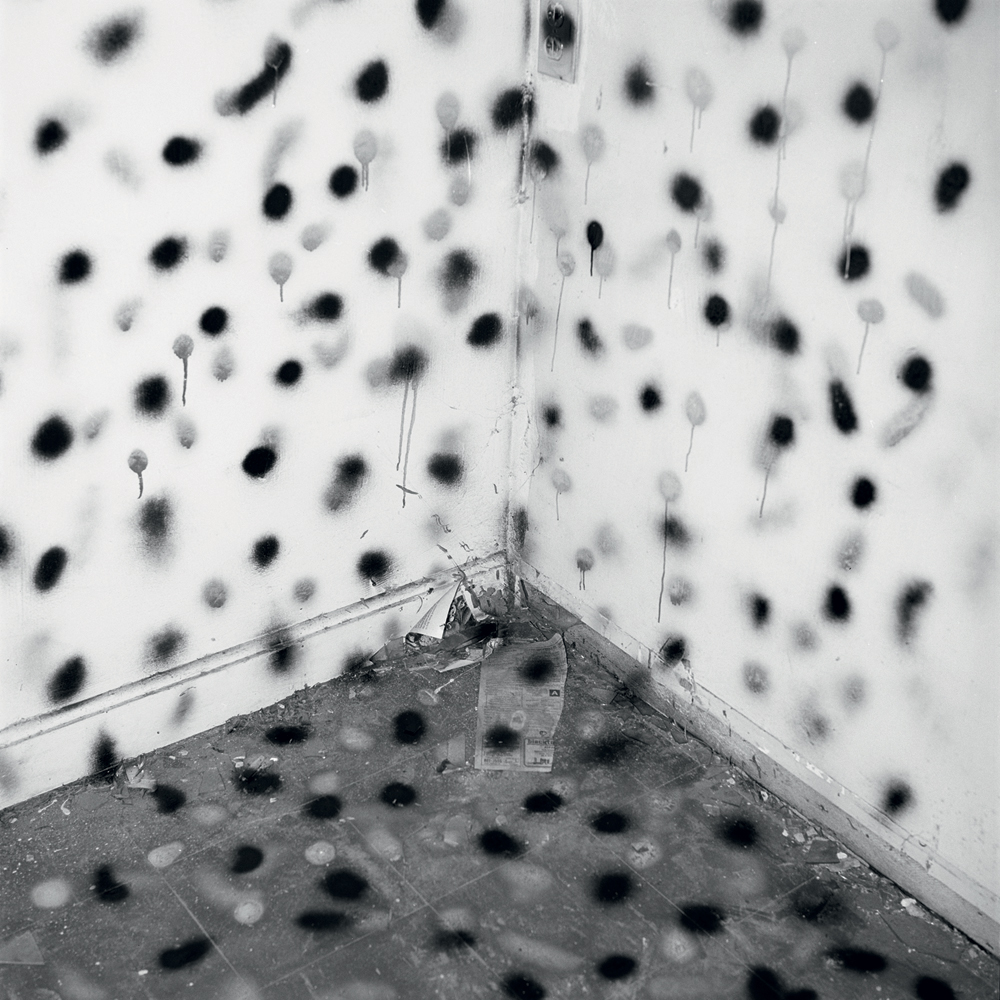 John Divola, from the series The Vandalism Portfolio, 1974 - 75, courtesy the artist and Gallery Luisotti
On the varnished tabletop the dust has marked the place occupied for a while – for a few hours, a few days, minutes, weeks – by small objects since removed, the bases of which are clearly outlined for a while longer, a circle, a square, a rectangle, other less simple forms, some of them partly overlapping, already blurred or half-erased as if by the flick of a rag.
Alain Robbe-Grillet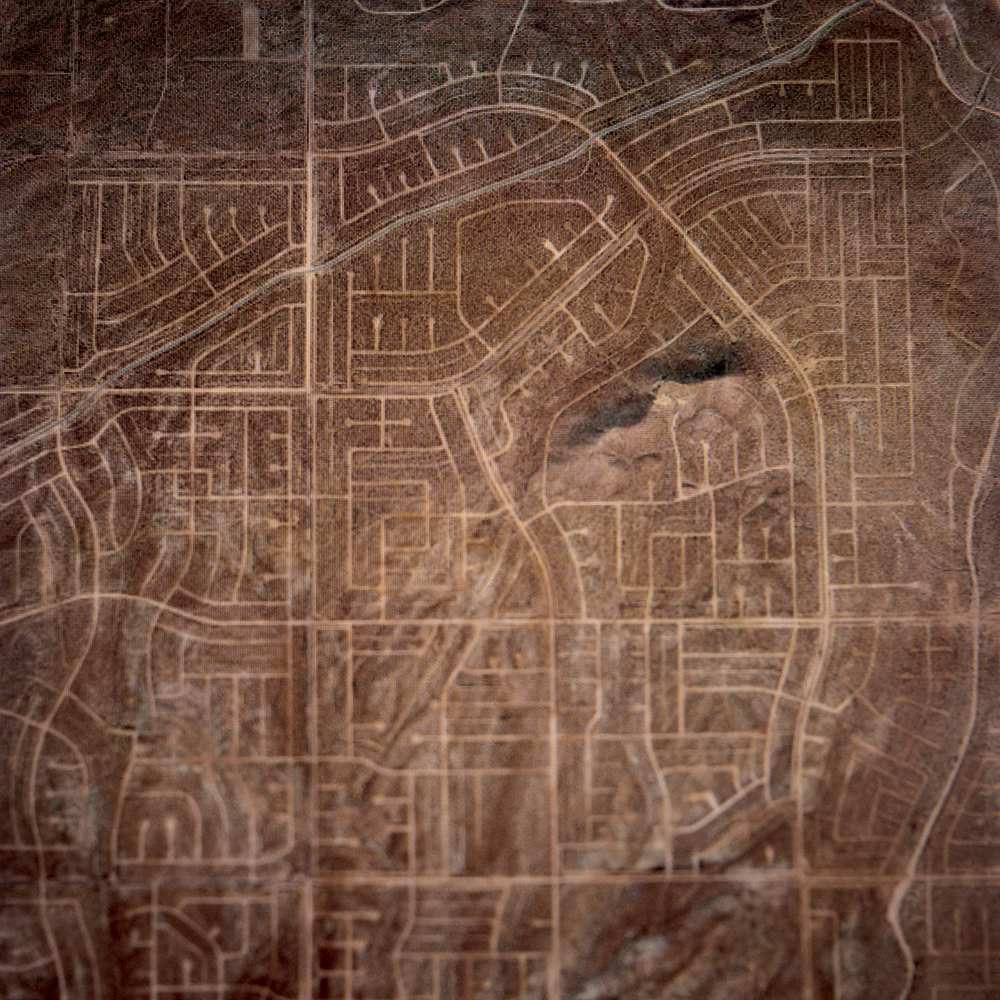 Mona Kuhn, Ruins in Reverse, 2012, courtesy the artist and Digital Globe
We headed almost straight east of Paris, rising in the air as if we were sitting inside a boat that was being lifted by some giant and the ground began to flatten out beneath us. It looked cut into brown squares, yellow squares, and big flat blotches of green where there was a forest. I began to understand cubist painting.
Ernest Hemingway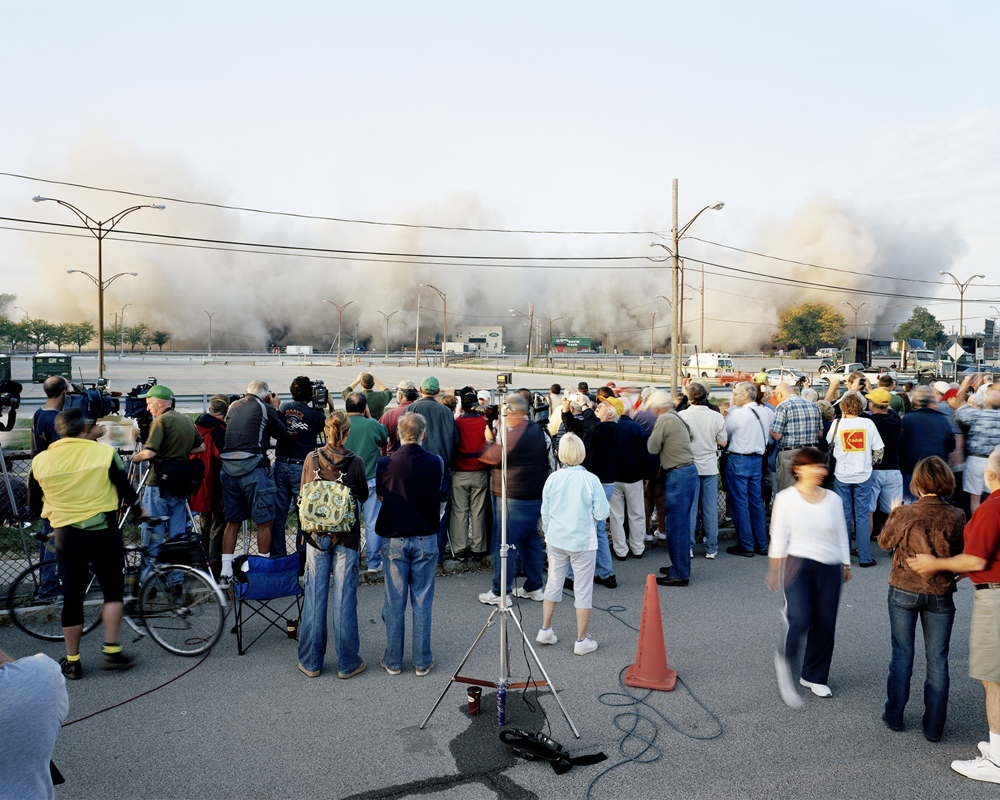 Robert Burley, Demolition of Buildings 64 and 69, Kodak Park, Rochester, New York, 2007, courtesy the artist and Musée Niepce
The everyday escapes. In this consists its strangeness — the familiar showing itself  (but already dispersing) in the guise of the astonishing.
Maurice Blanchot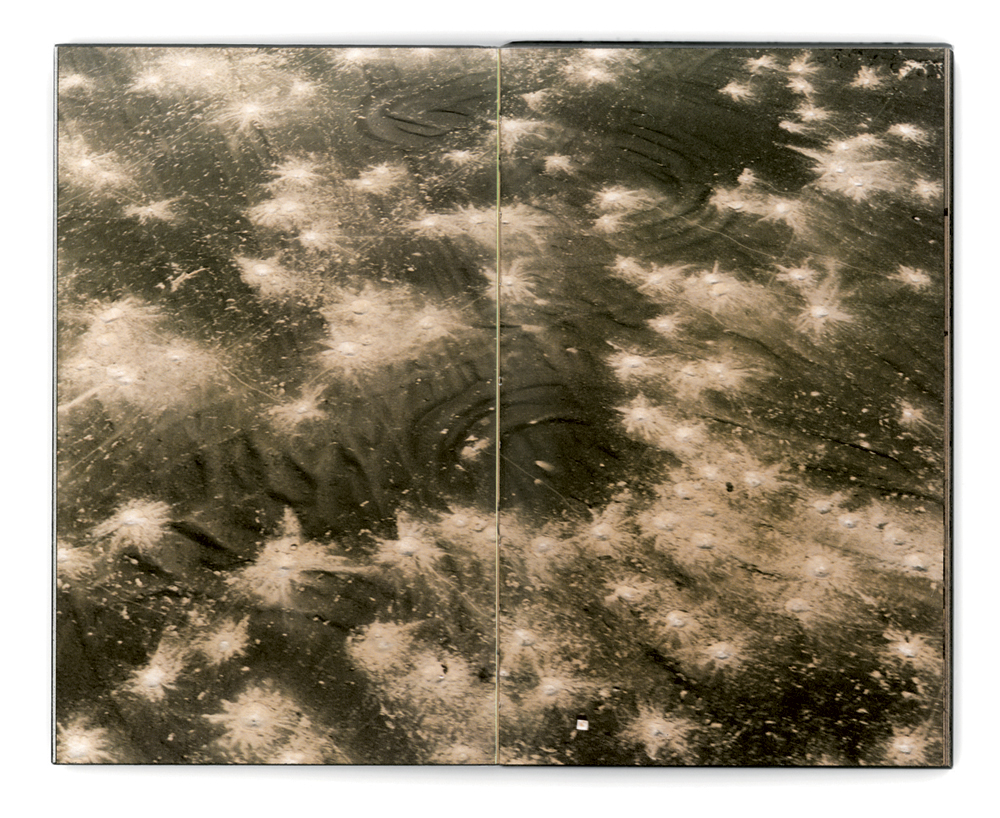 Sophie Ristelhueber, spread from Fait: Koweit 1991 [Aftermath: Kuwait 1991], courtesy the artist
The constant shift between the infinitely big and the infinitely small may disorient the spectator. But it is a good illustration of our relationship to the world: we have at our disposal modern techniques for seeing everything, apprehending everything, yet we see nothing.
Sophie Ristelhueber